LET US TAKE CARE OF YOUR PEOPLE, WHILE YOU TAKE CARE OF YOUR BUSINESS
QPS has positioned itself as a leading end-to-end human capital management (HCM) outsourcing solutions and software provider. The Software is currently available in 37 African countries as well as the Middle East offering multinational, multicurrency, and multi-language Payroll and HR solutions to organisations of all sizes in all industries.

ACCESS TO INFORMATION VIA ESS/MSS
NO MAINTENANCE OR INFRASTUCTURE REQUIRED
EFFICIENCIES VIA WORKFLOW AND AUTOMATION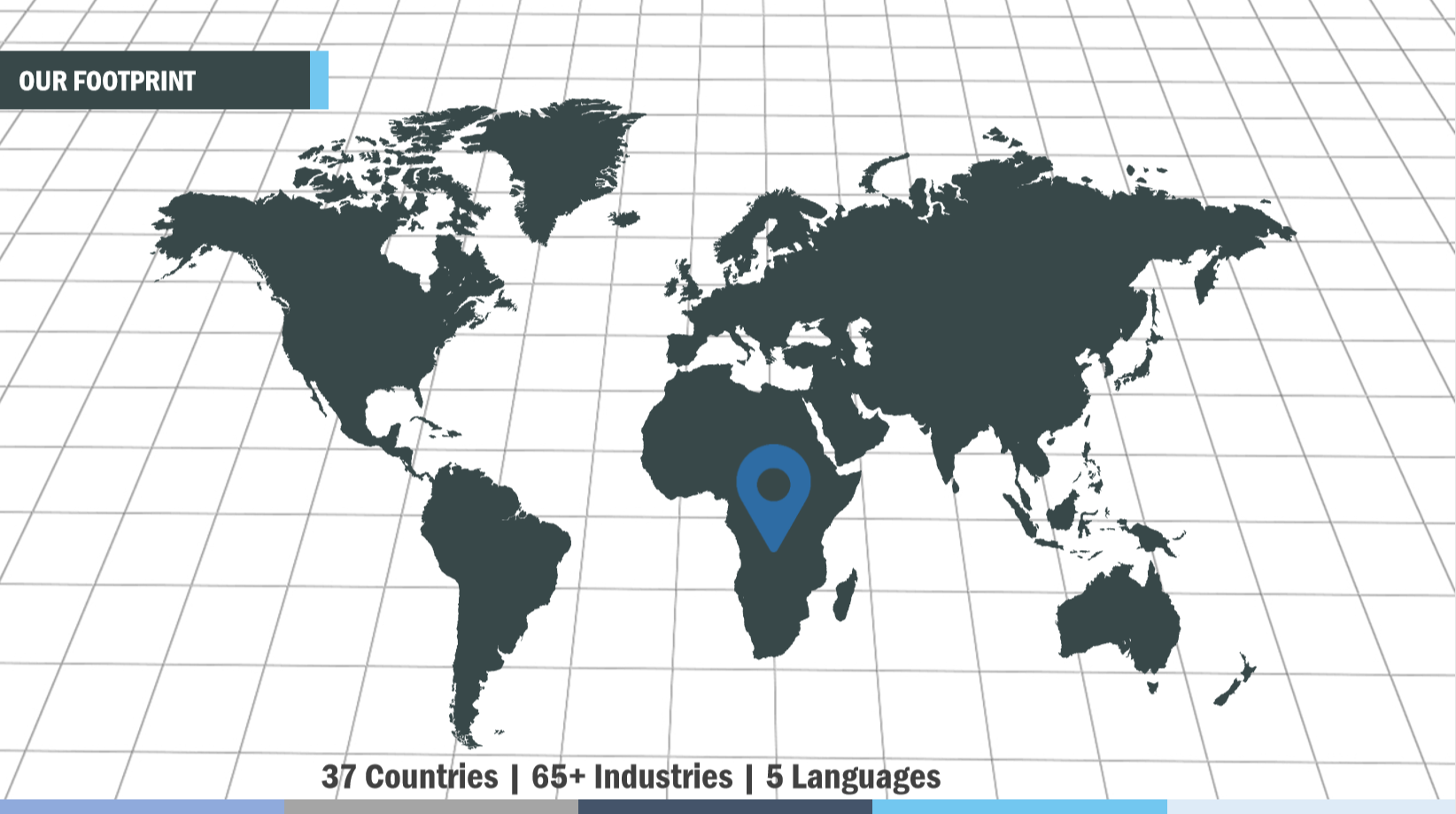 What our clients say about us
The QPS team have assisted me with payroll services for the last 7 years. In this time, I have always found them to be a professional organisation that is structured in terms of how they engage with you, and who always provides a service that is timely, accurate and of the highest quality. What I have found to be exceptional with them is their willingness to help and assist beyond what they have simply been contracted for. Always provided sound advice and guidance as it relates to labour regulations, tax guidance and statutory reporting. In addition to that, where we had requirements or services that were not within their offering or expertise, they would go out of their way to link you with other service providers that could possibly assist.
The QPS team have revolutionised our payroll process. Where it once was a headache and source of anxiety, it now is a seamless, efficient and friendly process. More than anything, it is done accurately and on time - without fail. QPS is more than just an external provider, they have become a trusted HR and Finance partner helping us build our success. We feel incredibly safe in their hands. We strongly recommend QPS as your payroll partner, even if you are comfortable with your existing provider.
The QPS team takes exceptional accountability for the work they do. Their employees are incredibly knowledgeable and friendly to deal with. The QPS management team are highly engaged, committed, ethical and very accessible to our queries and needs. They are extremely efficient, and their turnaround time is fast and responsive. Simply put, QPS is exceptional at what they do.
I have been using QPS Payroll Services since March 2018 and have always been completely satisfied with their performance. They do an excellent job, are always punctual, and offer the most competitive service in town. I'm happy to recommend the services of QPS.
We have had the pleasure of dealing with QPS for two companies – weekly wages and our monthly payroll. We own and manage an extremely busy operation which runs 7 days per week, including public holidays. QPS succeeded in taking over our payroll headaches. They are very knowledgeable in their field and adaptable to various and different situations. I can most definitely recommend them for payroll and tax solutions.
We found that QuickPay Solutions meet all our requirements and since initiating the partnership, they have proven to be a significant asset to our business. The initial migration from our previous service provider to QPS was managed in an extremely professional manner with change control and communication to the staff of the highest standard. FFZA Management has come to trust the QPS team to provide timely, accurate and personal services in our HR and Payroll Department at a very reasonable cost.
We outsource the Group payrolls to QPS and remain impressed by their level of knowledge and professionalism, always ensuring that our payrolls are accurately processed, keeping us to tight deadlines and ensuring the timely payment of salaries. They offer added services in the form of their Support desk, HR Management platform and the Employee Self Service functionality and these business solutions have greatly assisted us in transforming our HR department into an efficient business unit.
Your braveness in this makes us feel protected. You light up our view with your user friendly system. People expect good service but few are willing to give it except for you. QPS is a major role player and seen as a stakeholder in our business.
QPS has been assisting me as the Finance Director on numerous payrolls of companies. They are a specialist in their field, trustworthy and always adds so much value. They stay ahead on developments in the field of expertise and the overall customer experience is seamless and easy. The QPS team is pleasant to work with and would not give our payroll to any other company, their attention to detail is immaculate. Thank you for your personal and great service.
Payroll Services offered for RSA, Uganda and Kenya (implemented in December 2018). I want you to know how much I appreciate the excellent service you provide. Your willingness to assist, quick response and understanding our situation made the work even better than I expected. I could not be more satisfied with your work, and I look forward to continuing this relationship.
By automating the payroll function using QPS we have improved the time it takes to process our monthly pay run dramatically.
We been using the system as our internal HR / Payroll system for almost 6 years and have always been completely satisfied with the service. They do an excellent job, are always punctual, and they take our business needs into consideration when required. We have had a tremendous improvement on our Payroll system for HEINEKEN South Africa (PTY) Ltd. Our legislative and SARS compliance has been improved and the automation of the payroll components have saved us processing time. The Employee Self Service module has been a major role player for the Human Capital Department at HEINEKEN South Africa (PTY) Ltd. I'm happy to recommend their service.
QPS has been a major player in our drive to compliance throughout Africa, without QPS we would still be paying fines, dealing with labour courts and most importantly our employees wouldn't be as happy as they are now. QPS has proven not only to provide what they promise but go beyond what is required to assist in any way possible.
We Understand People and We Understand Business
VISION
To be the leading cloud-based payroll and human capital management outsourcing solution providing global payroll and employee mobility solutions.
VALUES
We deliver an innovative global payroll and human capital management solution that enables national and multi-national corporations to overcome complex challenges, improving their business efficiency and compliance to outsource the solution.
MISSION
QPS is dedicated to continual innovation in payroll and human capital management outsourcing solutions by setting and leading global payroll and HR trends while responding timeously to our client's needs and building long-lasting client relationships.