TOTAL-ONE SOLUTION (HR & PAYROLL)
Important processes such as maintenance of employee records, processing of payroll, implementing seamless and efficient administrative processes and technologies can be time consuming. Outsourcing these administrative duties allows your organisation to focus on meeting its core business objectives.
Our service offering is bespoke to your needs and budget. It is designed to ease the administrative burden and improve productivity from your employees, increasing your competitive advantage.
We will also design and implement the terms and conditions for your employment relationships by taking into account the operational requirements and governing legislation at the time. These are then drafted into workable employment agreements between you and your staff.
Service Offering
Design of company organograms and process flows
Employee take-on or exit administration
HR department start-up and maintenance
Implementation of various transactional HR processes
Interim HR services offered on a retainer basis
Payroll and benefits administration.
QPS HR ADVISORY SERVICES
QPS HR Advisory is a team of HR professionals with extensive industry experience across a range of businesses. We understand the people, the legislation and the challenges typically faced by companies. Backed by a leading mid-tier Audit, Advisory and Tax firm globally and in South Africa, we are able to offer a range of HR advisory services to assist you with any business challenges you may have – all designed to offer a tailor-made approach so as to improve your business's performance through an effective workforce.
We will work closely with your management team to assist you with the people side of your business and we aim to deliver services above and beyond expectations. Our solutions are broad and cover Strategic HR solutions, International HR Solutions, People Enablement and People Effectiveness and to manage the risk associated with having people in your business.
HR Outsourcing
We take responsibility for the HR function on an outsourced basis and allocate an agreed amount of time on-site. This model allows clients to access the expertise of a 'master class' HR Manager on an affordable basis.
HR Co-Sourcing
We support and work alongside the client's internal HR function to provide various additional services. This model allows clients to access the expertise of a 'master class' HR Practitioner on an affordable basis while maintaining an HR presence internally to attend to day-to-day HR matters.
B-BBEE Management
We work closely with the Management team and Financial department to develop a strategic B-BBEE plan and then monitor and assist with the implementation of the plan through to verification.
HR or B-BBEE Projects
QPS handles the implementation of various HR or B-BBEE projects based on the client's needs. Hourly Consulting: QPS provides consulting on a by-the-hour basis based on the client's needs.
Industrial Relations Assurance & Labour Law
We provide peace of mind solutions for all labour issues. We guide our clients through this tricky area and ensure that matters are dealt with effectively, fairly and with minimal risk. We provide either ad-hoc assistance with labour matters or a "one-call-away" assurance service at a fixed monthly rate.
Our Assurance Service Includes:
Membership of an Employers Organisation
A dedicated IR specialist
A telephonic and email advisory help-line
Chairing of disciplinary and incapacity hearings as well as CCMA / Bargaining Council representation.
HR MANAGEMENT
Our HR Consultants are professional 'generalists' with a broad range of HR skills. We typically play a hands-on role with our clients and implement best management practices including:
Employment Equity Act, 55/1998
Skills Development Act, 97/1998
Broad-based Black Economic Empowerment Act, 53/2003
Strategic HR (including Organizational structure and alignment)
Recruitment planning and implementation
Job Design and Job Profiles
Remuneration benchmarking & structuring
Remuneration benchmarking & structuring
Retention strategies and Talent Management (including Induction, Career & Succession Planning, Climate Surveys, Exit Interviews
Employment Equity compliance
Skills Development Facilitation
All or any of the above can be provided on a consulting basis or packaged in combination where we act as our clients outsourced HR Manager.
TRAINING
QPS conducts customized in-house training courses for our clients across a broad spectrum of topics including:
Discipline
Poor Performance
Handling Absenteeism
Supervisory and Management Development
The Employment Equity Act
The Skills Development Act
Understanding Basic Employee Rights and the BCEA.
Understanding B-BBEE
Implementing Job Design and Performance Management Systems
HR EXECUTIVE/STRATEGIC MANAGEMENT
In the business world it has long been said that people are any organisation's greatest asset. People, and HR, steer the company in a very specific direction, and this is why the HR Strategy is so important. The Strategy will indicate where the organisation is headed, and HR needs to drive this from a people and resourcing perspective.
We understand the value of a powerful HR strategy in leading your workforce to achieve sustainable success and growth. The HR Strategy we develop will set the direction for your organisation to address current and future market trends and challenges through a realistic and sustainable strategy with clear actions and deliverables. This is achieved by aligning the company strategy with a customised HR strategy to ensure you see a return on your talent.
Service Offering
Change management
Employee engagement and implementation plans
Employment Practices Project
HR audits

Best HR practice audit
Legal Compliance Audit
Special business and HR Audit

HR maturity diagnosis
HR strategy and development
HR process re-engineering
Organisational restructuring
Workforce planning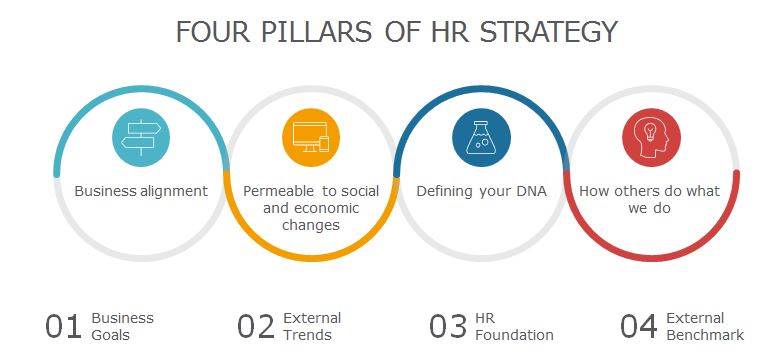 EMPLOYEE BENEFITS
QPS employee benefits assist with the strategic partners/independent advisory and administration businesses that help corporate employers get to the right solutions for their employee benefit needs. We will help you find the best recipe for your investments, risk and medical benefits.
Retirement Benefits
We know that looking after your employees and providing them with comprehensive benefits are priorities. Employee Benefits are the means of acknowledging their contribution and retaining critical talent. This is why we partner with you to tailor a comprehensive package of benefits that meets both your – and your employees – needs: selecting the right mix of products; administering the fund on your behalf; creating a legacy of care for your employees and their loved ones that extends beyond their lifetimes.
Benefit and Design Advice
Because we appreciate and value your understanding of your business, our approach involves listening to your needs and reviewing your current employee benefits fund. We then help you to project your future requirements – and provide you with workable solutions, as well as a system that best suits your needs.
QPS Employee Benefits is able to assist with so much more than just your Corporate Benefits. In association with the fund Wealth Adviser team, who have experienced financial planners who can provide a full range of wealth advisory and financial planning services to individuals, families and deceased estates? Our goal is to help clients get to the right solutions, with strategies tailored to you, your company's or your family's specific needs and aspirations.
Healthcare
Medical Aid in South Africa is important if you wish to receive access to private healthcare. Many employees consider medical aid to be expensive and therefore will not join until they are older or feel it is necessary.
But what happens if an employee is in a serious accident during working hours and does not receive appropriate care at a state hospital?
The family may come to the employer for assistance and you could be obliged to help. The staff member may provide a critical skill that no-one else has in the company. This will then create a serious risk for the company if the staff member does not get immediate and adequate care. If your company has more than ten employees and the average age is less than 40, many medical schemes offer compulsory membership packages, with no waiting periods, exclusions or late-joiner penalties for over 35-year-olds.
WHERE DO YOU START?
Selecting the medical scheme that offers plans for a range of staff members is not so easy. There needs to be access to cheaper plans for the lower income group, and some medical schemes have salary bands for their plans. Our Healthcare partner, an independent healthcare adviser, who will be able to advise on several medical schemes and advise which best suits the needs of your company and employees. We will provide presentations for your staff and be able to guide them to select the right plan for their current needs.
At the end of each year your Healthcare adviser will also provide information on the changes in the plans for the following year and assist employees who wish to upgrade their plans, as well as ongoing administration for your group scheme and trouble-shoot claims and any other problems – saving you time, while showing your employees you care.
Purchase Our Total HR & Payroll Solution